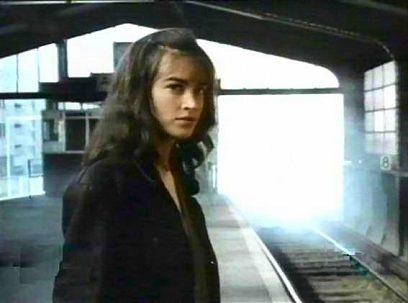 My name is Favor. I'm sixteen. I have dark brown hair, violet eyes. I'm five foot eight. I was born in Reykjavik, Iceland. I like to walk, snowboard, ice skate, ride my bike, DANCE, dream, and fly a saucer.
Right now I live in lower Manhattan, which is fun, but soon I hope to have a place in the country. I am most myself when there is lots of land and trees and streams and animals and NO PEOPLE.
I am studying classical dance with Viktor Cherinski, and learning acting at TheatreLab. My favorite thing right now is Astrology. My teacher is my friend Patra Chosnyid Skybamedpa, who doesn't usually teach Astrology, but Buddhism.
The reason I like Astrology so much is that for the first time I am getting some idea of what makes people tick. Why is one person mellow and another uptight and angry? Why do some people always have to be moving, and others like to sit still in a corner? Why is one person shy and another a peopleholic? Why is one honest and kind, and another stabs you in the back? The answer is in Astrology. But you have to find the right teacher, because Astrology, lke everything else, has gotten corrupted with money and selfishness.
I have some very good friends: Patsy Speefer, Aerna Otatop, Charlise Kinney, Ralf Ooboerg, Mindy Braun, Toof Otatop, Keight Coobler, Retlaw Tsoy, Patra Chosnyid Skybamedpa, Mondo Hrava, McGillicudy, Sam Shama, Bobby Hsiang, Rogier Gregoire, Tenney Walsh, Alan Goldman and Marvin Johnson (if I've left you out I didn't mean to, tell me).
Most important are my three spiritual Masters (I know you're only supposed to have one, but somehow I have got three): Guru Rinpoche Padma Sambhava, The Bunnysattva, and Meherwan Rinpoche.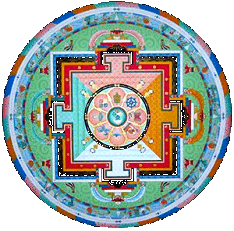 I like to play music a lot. I am not too good on the guitar yet, but I am all right on keyboard. My favorites are Erik Satie's three Gynmonpedies, Bela Bartok's Roumanian Folk Dances and Christmas Carols, parts of the Nutcracker Ballet and Serenade for Strings by Tchaikovsky, Celtic, Welsh and Scottish music from old times, Klezmer music, Loreena McKennit, and early Incredible String Band songs like 'Painting Box' and 'My Tree' and 'Maya.'
I like Balanchine's ballets 'Apollo' and 'The Four Temperaments' and Krystof Kieslowski's movies 'Double Life of Veronique' and 'Red.' I don't eat meat or fish or eggs cause I like animals. My favorite animal is the horse, or it would be if I didn't have this thing about rabbits. I like cheeses from Europe, especially Gouda and Brie (but not Port Salut or Velveeta) and my favorite importer is Cheeses of Nazareth on Hudson Street. I buy coffee at the Porto Rico Trading Company, eat breakfast at Veselka, and drink too many lattes at Reggio and Gran Caffe degli Artisti.
One thing I know, and I am not going to tell you how, but I do KNOW this, is that, even though things look bad now for the world, a time is coming soon when everything will be VERY much better. We will live in peace and harmony, sharing our lives and our hearts, supporting each other as we grow toward the Light Bearer. So no matter how bad or mad or sad you feel, remember that great happiness is coming SOON, and do your best now to help open the door to the infinite.
Be loving and giving, and, much as you can, forget about your silly desires (I have em too, and mine are probably sillier than yours). Live for others, to make them happy, to uplift the world. All creatures are our brothers and sisters and parents and children.
Beneath the layers of skin and bone and muscle and fat, we are infinite light and love. And we are here on Earth now, not to make money, not to get famous, not to get high, not to collect gadgets or CDs or even great clothes, but to help bring about the Great Awakening. It is going to come soon... through selfless love.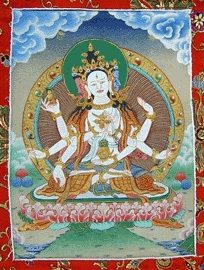 To learn about the Bunnysattva go to
The Door


For more about Meherwan Rinpoche click on
Meherwan Centre


Check out my friend Mandy's page:
Mandy


And Aerna's page too
Aernadrome


And last but far from least, Shur's
Shura Beelze






Om Mani Padme Hum
Om Bunnysattva Svaha
Om Meherwan Rinpoche
Om Yeheshua ben Miryam
Om Benza Guru Pema Siddhi Hum
Narrow view